How can I share results with parents or guardians?
If you wish to share a pupil's results with their parents, you can print a PDF.
Here's how:
Log into the Results Portal and navigate to the specific pupil(s) profile/results you would like to print. Locate the print icon in the upper right-hand corner.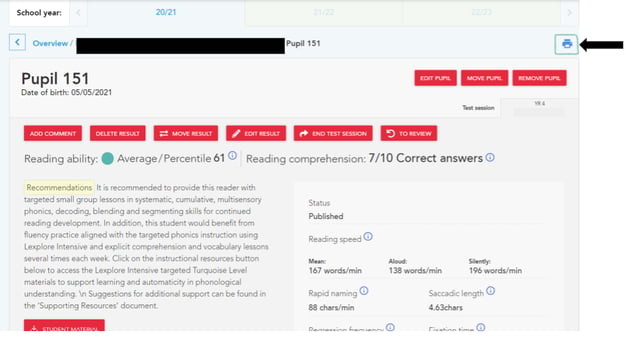 Click the icon and chose 1 of 2 options:
1. Print to paper, or
2. Print to PDF, Save, and email to the parent.
If you would like to share the recordings with a parent, you will need to either meet with them in person OR use the screen recording option on your computer to email the recording to the parent, along with the report.