How do I change the language for the Results Portal?
Lexplore's Testing Application and Results Portal are available in several countries and different languages.

If you would like to change the default language of the Results Portal, then you can easily do this by changing the language settings:
Login to the Lexplore Results Portal.
Navigate to the upper right corner where you see your name.
Click on the arrow next to your name to open a menu.
In the menu click on the language. For example, the picture below shows English (UK).
A new box will appear where you choose your language preference.
Click "SAVE" in order for your language to be changed in settings.
Please see the example pictures below.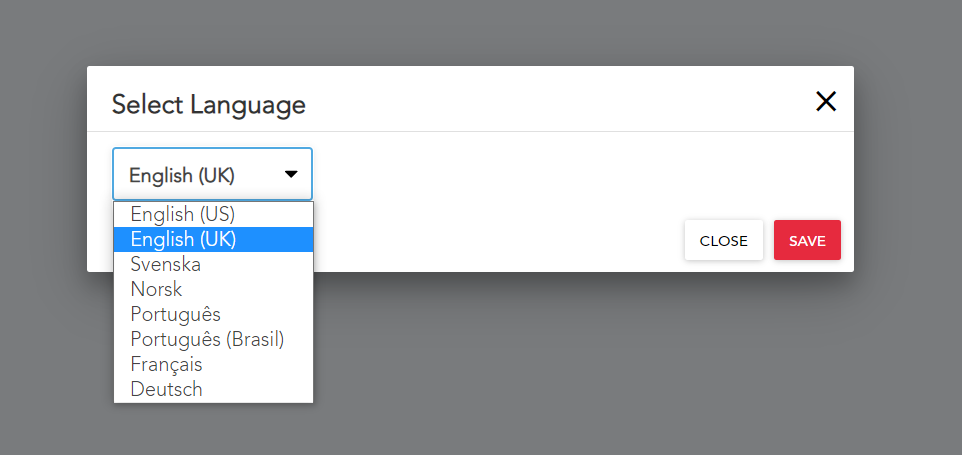 ---
If instead, you need to change the language for your web browser, please click here for information about changing the language in your Chrome settings.