Preparations for a testing
Positioning the pupil during a test
Positioning the pupil for the test.
Positioning the pupil correctly is crucial for the test to run smoothly and to achieve good recording quality.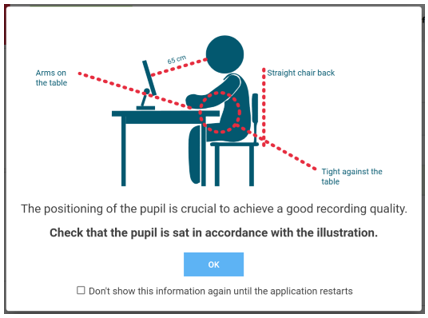 Main points to remember when positioning the pupil:
Your laptop and the pupil monitor should be at a 90-degree angle to each other.
The pupil should sit tight against the table with their back straight against the back of their chair.
The pupil's arms should be resting on the table.
The distance between the pupil and the screen should be about 65 centimetres/26 inches.